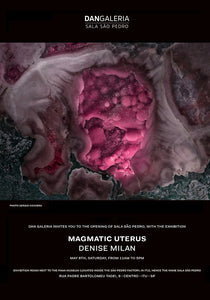 Newcity Brazil Dedicated Email Blasts (Announcements)
Regular price $150.00 Sale
Purchase a dedicated email blast (announcement) to our Brazil Art Letter email subscriber list. 
Simply use the pulldown menu to choose your week. You can purchase multiple weeks by adding them one at a time to your shopping cart.
After placing your order, you'll need to send an ad artwork file in before the artwork materials deadline which is currently the Wednesday prior to the week you've purchased. 
Dedicated e-blasts should be 700 pixels wide by 1,000 pixels tall. Maximum file size is 250k. JPEG or GIF are the preferred formats. E-blast instructions should also include: subject line, link and text version for recipients who do not get html email. We generally send dedicated e-blasts on Tuesdays; however, if you have a preference as to which day of the week we send, please indicate this and we will try to accommodate if we can.
Please send everything to advertising@newcity.com.
If you'd like more information about Newcity Brazil, visit our About page here. 
Estimated Subscribers
Newcity Brazil  Art Letter Monthly 1,250