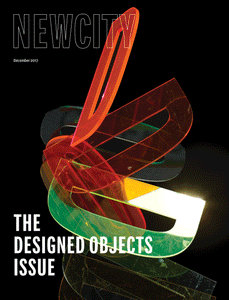 December 2017: The Designed Objects Issue
Regular price $10.00 Sale
O Little Town of Bethlehem, Palestine: We checked in, and checked out, Banksy's new hotel.
Designed Objects, guest edited by Rick Valicenti and Thirst.
Market Makers: Taking a look at Volume Gallery.
The Design Trade: The story of Richard Wright and his auction house.
Ania Jaworska • Crucial Detail / Martin Kastner • Lake + Wells / Mark Kinsley and Tamera Leigh Staten • Parsons & Charlesworth / Tim Parsons and Jessica Charlesworth • Sung Jang Laboratory / Sung Jang.
+ Art/Dance/Design/Dining & Drinking/Film/Lit/Music/Stage and the latest "Life is Beautiful" comic.
Shipping is included in the price.